Dear Colleagues,
Ella Baker, known as the Godmother of the Student Nonviolent Coordinating Committee (SNCC) and for whom the Center for Human Rights in Oakland is named, said, "One of the things that has to be faced is the process of waiting to change the system, how much we have got to do to find out who we are, where we have come from and where we are going."
At Housing California, we believe in doing as she advises — examining (and owning) the past so we can transform the future. Public dialogue among communities is critical to doing this work, so we can hear and share diverse perspectives, bounce big, bold ideas off one another, and identify what it will take to rebuild our piece of the California dream. That's the dream of an affordable, safe, secure home, and to be treated with dignity when one steps outside of it.
The recent COVID-19 pandemic and the national protests around police violence and racism have not only prompted fresh re-examination of this dream, but what it takes to reach it. We know that communication is crucial to reaching the solutions we need at scale, and creating a space to have that communication is ever more vital. Equally vital is ensuring that the space is as different as the times we find ourselves in. One of the reasons Ella Baker is known as the Godmother is because in 1960, she convinced Dr. Martin Luther King, Jr. to put up the $800 needed to hold the SNCC founding conference, recognizing that rather than bring student activists into his organization, they needed their own organization and voice to achieve the change they sought. In other words, she did things differently, and so must we.
That's why I'm writing to share some exciting news — Housing California will host its first-ever virtual "un-conference." Please save the date for August 31-September 4. Before you do, there are four things you need to know.
The "What"
This is not your usual conference, but rather an "un-conference." It is an experiment that will innovate and borrow from the best online gatherings we've seen during the pandemic and from our partners in the movement for housing justice. We'll have thought-provoking plenaries, introspective chats, deep-dive discussions, and technical institutes, and we'll update you on the progress to create the Roadmap HOME 2030. We'll also have new and different engagement that will challenge our thinking and lift up the best ideas we need to create homes, health, and prosperity for all.
The "Why"
We're coming together at this moment in time because of the great opportunity that's in front of us — an opportunity we can face together to begin actively solving housing injustice and build a better future for all Californians. We're doing it this way because we must think audaciously and do business differently. And because Miss Baker, as the student activists called her, would have advised us as much.
The "Who"
Part of the fun of an un-conference is doing things…un-usually. We know we don't have all the topics or the formats yet. So as we plan, we want to hear from you! When it comes to housing justice, what do you want to hear about August 31-September 4, and what format should we use to address it? Please submit your ideas here by Friday at 5 PM. Grassroots organizers have fueled a dialogue on solutions to achieve systemic change when it comes to health care and police structures. We need the same for housing justice in California.
The "When"
We'll release an updated schedule and open registration in the coming weeks. Current registrants, workshop conveners, and scholarship recipients will receive a separate email with additional information. You can learn more here.
We've never done this before, but the times, they are a-changin', and so we must change with them. Thank you for your partnership. See you at the "un-conference"!
In Solidarity, Gratitude, and Grace,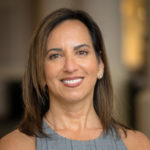 Lisa Hershey
Executive Director