Using the Race Class Narrative to Mobilize Our Base, Persuade the Middle and Promote Homes for All (recording not available)
Anat Shenker-Osorio, Principal, ASO Communications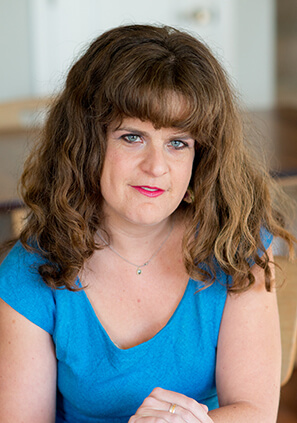 Anat Shenker-Osorio examines why certain messages falter where others deliver. She has led the research on the Race-Class Narrative Project, in addition to dozens of previous studies on issues including housing, immigrant rights, criminal justice reform, collective action, and reproductive rights. Anat's original approach through priming experiments, task-based testing, and online dial surveys has led to progressive electoral and policy victories across the globe.
Anat has delivered her findings at the Congressional Progressive Caucus, Centre for Australian Progress, Irish Migrant Centre, Open Society Foundations, Ford Foundation, and LUSH International, among others.
Her writing and research is profiled in The Washington Post, Atlantic, Boston Globe, Salon, The Guardian, and Grist, among others.
She is the author of Don't Buy It: The Trouble with Talking Nonsense About the Economy and the host of Brave New Words, a podcast about progressive wins.
Congresswoman Maxine Waters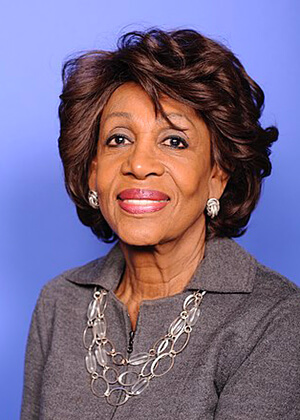 Congresswoman Maxine Waters is considered by many to be one of the most powerful women in American politics today. She has gained a reputation as a fearless and outspoken advocate for women, children, people of color, and the poor.
She is a co-founder of Black Women's Forum, a nonprofit organization of over 1,200 African American women in the Los Angeles area. In the mid-80s, she also founded Project Build, working with young people in Los Angeles housing developments on job training and placement.
As she confronts issues such as poverty, economic development, equal justice under the law and other issues of concern to people of color, women, children, and poor people, Rep. Waters enjoys a broad cross section of support from diverse communities across the nation.
Secretary Lourdes M. Castro Ramírez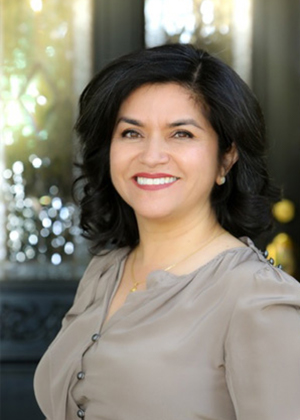 California Governor Gavin Newsom appointed Lourdes Castro Ramírez to serve as Secretary of the Business, Consumer Services and Housing Agency effective March 2, 2020. She is charged with leading and overseeing departments responsible for expanding affordable housing, designing comprehensive solutions to end homelessness, enforcing civil rights protections, regulating banking and financial services, strengthening consumer protections, and licensing nearly 4 million working professionals.
During her first few months, Secretary Castro Ramírez has been integral in guiding policy during the COVID-19 pandemic serving on the Housing and Social Services Task Force, and on Governor Newsom's Task Force on Business and Jobs recover, where she is co-chair of the Capital Markets and Infrastructure Subcommittee. She has taken a hands-on approach to meeting the moment to help stop the spread of COVID-19 and works closely with the departments she oversees to do the same.
Secretary Castro Ramírez is dedicated to strengthening communities and building partnerships that improve housing, economic, educational and health opportunities for all. She has held notable and prominent positions including being appointed by President Barack Obama to lead the U.S. Department of Housing and Urban Development's Office of Public and Indian Housing, President and CEO of the San Antonio Housing Authority, and most recently as President of the University Health System Foundation in San Antonio. In all these positions she has advanced and improved affordable housing policies and programs.
Glenn Harris, President, Race Forward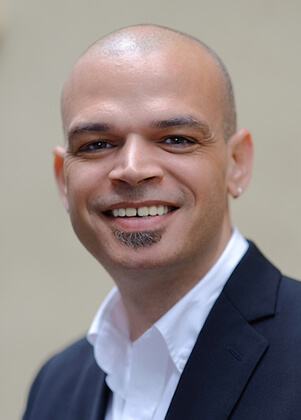 Glenn Harris is the President of the new Race Forward and Publisher of Colorlines. The new Race Forward is the union of two leading racial justice non-profit organizations: Race Forward and Center for Social Inclusion (CSI), where Glenn served as President starting in 2014. The new Race Forward builds on the work of both organizations to advance racial justice.
Glenn brings to the new Race Forward over 25 years of experience working on issues of race and social justice — working with community groups, foundations, and government agencies dedicated to building a more just and democratic society.
Glenn is currently a board member of the Philanthropic Initiative on Racial Equity (PRE), the Willamette Valley Law Project, and the City Parks Alliance.
Guide: Chione Lucina Muñoz Flegal, Managing Director, PolicyLink & President, Housing California's Board of Directors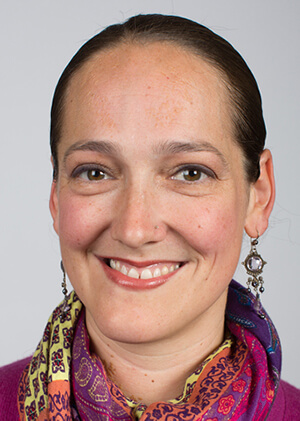 Chione Lucina Muñoz Flegal leads an extraordinarily committed team working to promote social, economic, and environmental equity in California. With deep expertise on issues of infrastructure, land use, housing, and environmental policy, Chione has nearly 20 years of experience building coalitions and leading policy campaigns to improve outcomes for low-income communities and communities of color in California. Prior to joining PolicyLink, Chione managed Latino Issues Forum's Sustainable Development program and directed the organization's environmental health and justice work. She has worked as a consultant for organizations in the United States and abroad including, CARE International and the Food and Agricultural Organization of the United Nations. Chione currently serves on the climate justice working group for the California Natural Resources Agency and on the board of directors of Housing California.
Presenter: Elizabeth Elliott, Executive Director, Northern Circle Indian Housing Authority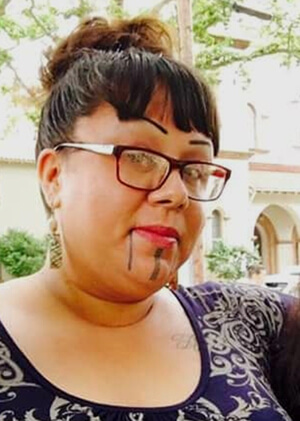 Elizabeth Elliott is the Executive Director of Northern Circle Indian Housing Authority; a Tribally Designated Housing Authority in Ukiah, California. She has served as an ally, advocate, service provider and educator in Tribal communities for almost fifteen years. Her drive to foster restorative healing and transformation of systems comes from her unique perspective and life experiences. She currently serves as an Equity Advisory Group member of All Children Thrive (ACT) working to ensure equity for Tribal communities within the initiative. Additionally, Elizabeth serves as an Advisory Board member for Big Picture Learning Initiative in decolonizing public education through an Indigenous approach.
Elizabeth Elliott has organized and brought forth the first ever listening session for Adverse Childhood Experiences (ACES) reduction in Tribal Communities. This session included attendance and strong responses from ten sovereign Tribal Governments and several unrecognized Tribes. As this event gained shareholders, an interest of participation from Mendocino County Board of Supervisors and health care providers was willfully gained.
Throughout her career, Elizabeth Elliott has provided Cultural Competency, Trauma Informed Care, and Suicide Prevention trainings to Non-Profit entities, Tribal entities, Tribal Governments and health care providers spanning over three states. She also serves as and independent consultant for Tribal communities providing grant writing services, policy and procedure development, as well as system development. She takes a firm stance that the tools needed for community wellness exist through Tribal specific knowledge, customs, and history.
Elizabeth Elliott spreads the undeniable message of restorative healing; to be effective, restorative healing has to be community lead. Her team at Northern Circle Indian Housing Authority is leading a movement in Mendocino and Butte Counties that housing is a public health issue and the lack of safe and equitable housing causes adverse childhood and community experiences. In order to mitigate ACES, her team is now building a framework in providing Hope, Healing and Housing. NCIHA focuses on providing a whole-person, tribal specific, wellness-based Tribally Based Housing Entity (TDHE) through the elimination of structural violence, restorative, and community-lead programs.
Presenter: john a. powell, Professor and Director, Othering & Belonging Institute, U.C. Berkeley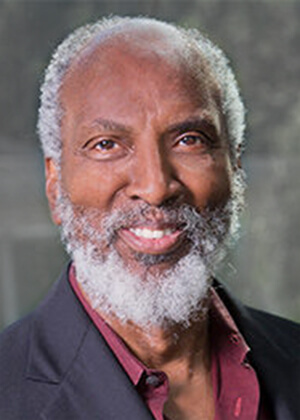 john a. powell is an internationally recognized expert in the areas of civil rights and civil liberties and a wide range of issues including race, structural racism, ethnicity, housing, poverty, and democracy. He is the Director of the Othering & Belonging Institute, which supports research to generate specific prescriptions for changes in policy and practice that address disparities related to race, ethnicity, gender, sexual orientation, disability, and socioeconomics in California and nationwide. In addition, to being a Professor of Law and Professor of African American Studies and Ethnic Studies at the University of California, Berkeley, Professor powell holds the Robert D. Haas Chancellor's Chair in Equity and Inclusion. He has been a leader in developing an "opportunity-based" housing model that provides a critical and creative framework for thinking about affordable housing, racialized space, and the many ways that housing influences other opportunity domains including education, health, health care, and employment.
Professor powell has written extensively on a number of issues including structural racism, racial justice and regionalism, concentrated poverty and urban sprawl, opportunity based housing, voting rights, affirmative action in the United States, South Africa and Brazil, racial and ethnic identity, spirituality and social justice, and the needs of citizens in a democratic society. He is the author of several books, including his most recent work, Racing to Justice: Transforming our Concepts of Self and Other to Build an Inclusive Society. He is one of the co-founders of the Poverty & Race Research Action Council and serves on the board of several national organizations.
Presenter: Amanda Andere, Chief Executive Officer, Funders Together to End Homelessness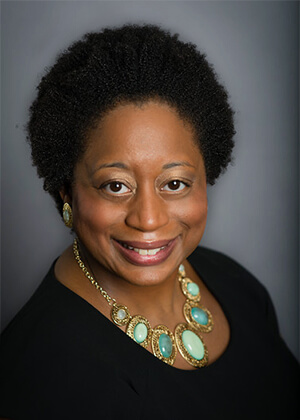 Amanda Misiko Andere has spent over fifteen years working in the nonprofit and public sector as a leader committed to racial and housing justice through advocacy for systemic change. Prior to joining Funders Together to End Homelessness as their CEO, she served as the CEO of Wider Opportunities for Women, a national advocacy organization. Currently, she serves as a board member of the United Philanthropy Forum and Equity in the Center. Amanda is a founding member and on the leadership team for the National Racial Equity Working Group on Homelessness and Housing. She also serves on the Leadership Council for the DC Partnership to End Homelessness. As a former Co-Chair of A Way Home America, Amanda is a co-conspirator in their work to end youth and young adult homelessness rooted in racial equity.
Presenter: Peggy Bailey, Vice President for Housing Policy, Center on Budget and Policy Priorities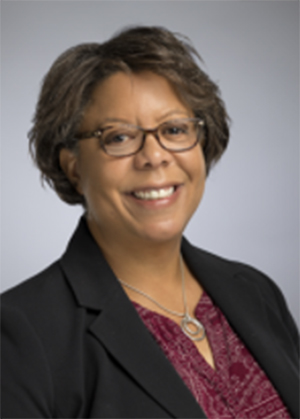 Peggy Bailey is the Vice President for Housing Policy at the Center on Budget and Policy Priorities. In this capacity, she oversees the Center's work to protect and expand access to affordable housing for people with low incomes. Prior to becoming Vice President for Housing Policy, Bailey served as the director of "Connect the Dots: Bridging Systems for Better Health," a Center initiative that identifies opportunities to strengthen the link between housing programs and health policy.
Throughout her career, she has helped build connections between the housing community and health, nutrition, child welfare, and other systems of care amid the growing recognition that access to stable, affordable housing is a necessary foundation that enables low-income people to meet other basic needs. While at the Center, she has worked to bring the lessons learned from innovative state and local programs that coordinate housing and health services for highly vulnerable populations to national partners and policymakers. She has particularly focused on programs and policies that successfully integrate housing and services for people leaving the criminal justice system, people with histories of homelessness, and people with chronic behavioral or physical health conditions.
Presenter: Nan Roman, President & Chief Executive Officer, National Alliance to End Homelessness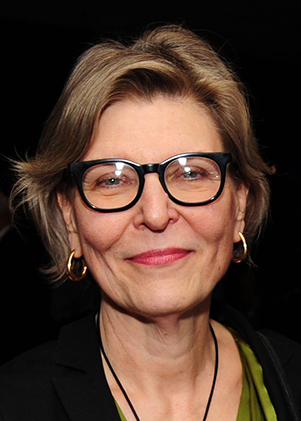 Nan Roman is President and CEO of the National Alliance to End Homelessness, a public education, advocacy and capacity-building organization. She is a leading national voice on the issue of homelessness. Under her guidance, the Alliance has successfully identified and promoted innovative strategies for ending homelessness that have been adopted by communities across the country. In her role, Ms. Roman works closely with members of Congress and the Administration, as well as with officials and advocates at the state and local levels. She collaborates with Alliance partners to educate the public about the real nature of homelessness and effective solutions. She has researched and written on the issue of homelessness, regularly speaks at events around the country and frequently serves as an expert on the issue for the media. Her perspective on homelessness and its solutions comes from more than 20 years of local and national experience in the areas of poverty and community-based organizations.
Presenter: Diane Yentel, President & CEO, National Low Income Housing Coalition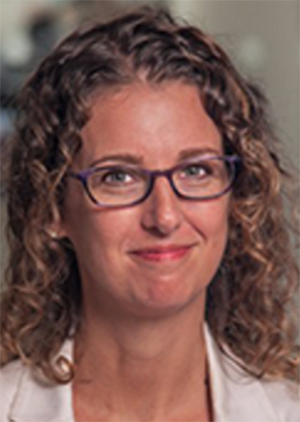 Diane Yentel is the President and CEO of the National Low Income Housing Coalition, a membership organization dedicated solely to achieving socially just public policy that ensures people with the lowest incomes in the United States have affordable and decent homes. Diane is a veteran affordable housing policy expert with over two decades of work on affordable housing and community development. Before rejoining NLIHC (where she previously worked as a policy analyst), Diane was Vice President of Public Policy and Government Affairs at Enterprise Community Partners, where she led federal, state and local policy, research and advocacy programs. Prior to Enterprise, Diane was the director of the Public Housing Management and Occupancy Division at the US Department of Housing and Urban Development (HUD), where she managed a team overseeing the development and implementation of nationwide public housing policies, procedures, and guidelines. She also worked to advance affordable housing policies with Oxfam America and the Massachusetts Coalition for the Homeless and served for 3 years as a community development Peace Corps volunteer in Zambia. Diane is frequently quoted in major media outlets, and has testified multiple time before Congress.
Thomas Allen Harris, Host, Director, Executive Producer, Family Pictures USA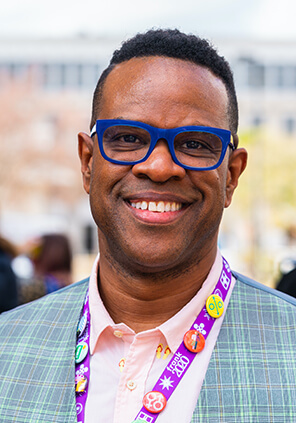 Thomas Allen Harris uses film, video, photography, and performance to explore family and identity in a participatory model of filmmaking that he has been pioneering since 1990. His television series Family Pictures USA was broadcast to audiences of over 5.3 million people and grew out of his research into crowd-sourced community storytelling, which led to the socially engaged art project, Digital Diaspora Family Reunion, LLC.
Mr. Harris has received numerous awards including Guggenheim, Rockefeller and United States Artist Fellowships as well as an NAACP Image Award, an African Oscar, and Emmy and Peabody nominations. A graduate of Harvard College and a member of Academy of Motion Picture Arts and Sciences, Mr. Harris is a Senior Lecturer at Yale University where he teaches courses around family narratives, media literacy, and community storytelling.
He is also continuing the Family Pictures USA project, and recently hosted a successful virtual Panel Discussion and Community Photoshare titled, "Black Families Through Queer Eyes."
Presenter: Governor Gavin Newsom, State of California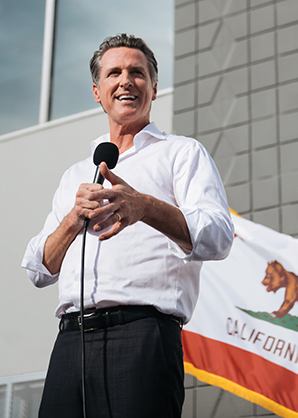 Gavin Newsom is the Governor of California, former Lieutenant Governor of California, and former Mayor of San Francisco.
Newsom is widely recognized for his willingness to lead – repeatedly developing, advocating, and implementing innovative and groundbreaking solutions to some of our most challenging issues. On a wide range of topics including same-sex marriage, gun safety, marijuana, the death penalty, universal health care, access to preschool, technology, criminal justice reform, and the minimum wage, Newsom stuck his neck out and did the right thing, which often led to sweeping changes when his policies were ultimately accepted, embraced, and replicated across the state and nation.
Newsom's top priorities for his administration are tackling our state's affordability crisis, creating inclusive economic growth and opportunity for every child, and standing up for California values — from civil rights, to immigration, environmental protection, access to quality schools at all levels, and justice.
Governor Newsom is married to Jennifer Siebel Newsom. They have four children: Montana, Hunter, Brooklynn, and Dutch.
Presenter: Lisa Hershey, Executive Director, Housing California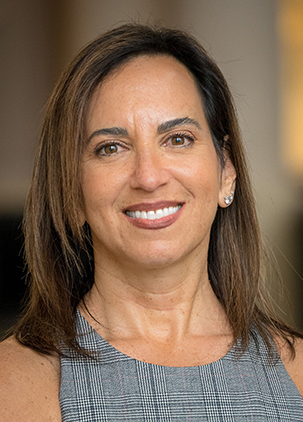 Lisa Hershey has served as Executive Director of Housing California, based in Sacramento, since November 2016. She has an extensive background in leading multi-sector initiatives around statewide policy change. In her previous role as Associate Director, she supervised Housing California staff, managed operations and cultivated non-traditional partnerships with multi-sector coalitions, networks and agencies, bringing the housing sector into greater conversations around climate change, equity, health and resident organizing.
Lisa started at Housing California as the Sustainable Communities Coordinator and held the position from May 2014 – December 2015. Before joining Housing California, Lisa served as the Public Health Institute (PHI) program director for California Convergence, a network of resident leaders and partners creating healthy, safe, and equitable communities where every person can participate and thrive. During her 21 years in state and local public sector roles, Lisa managed department-wide equity and place-based initiatives. She also served as an advisor to the director and deputy director on Policy and Programs in the California Department Public Health (CDPH) to inform SB 375 and AB 32 initial implementation and development of the Strategic Growth Council. She represented CDPH as a liaison for the department's executive team with other state departments, agencies, and diverse external partners.
Presenter: Assemblymember David Chiu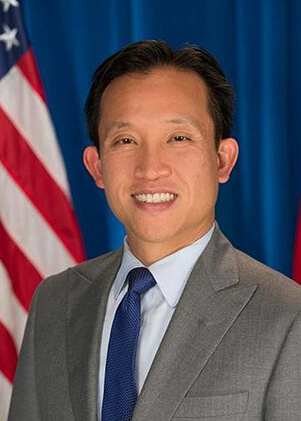 Assemblymember David Chiu represents the 17th Assembly District, which encompasses eastern San Francisco. He was first elected in 2014 and re-elected in 2016 and 2018. During David's first year, he served as Assistant Speaker pro Tempore; since 2016, he has served as Chair of the Assembly Housing & Community Development Committee. He also sits on the following legislative committees: Budget; Business and Professions; Judiciary; Arts, Entertainment, Sports, Tourism, and Internet Media. He also serves as Chair of the California Asian Pacific Islander Legislative Caucus.
Presenter: Senator Scott Wiener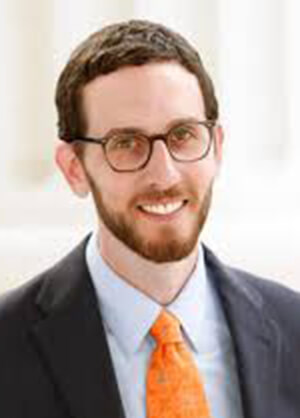 Senator Scott Wiener represents San Francisco and northern San Mateo County in the California State Senate. Elected in 2016, Senator Wiener focuses extensively on housing, transportation, civil rights, criminal justice reform, clean energy, and alleviating poverty. He chairs the Senate Housing Committee and chairs the California Legislative LGBTQ Caucus. He has served in several community leadership roles, including co-chair of the San Francisco LGBT Community Center and on the national Board of Directors of the Human Rights Campaign. Senator Wiener has lived in San Francisco's Castro neighborhood since 1997.