 Our Homes, Our Voice, Our California
This year, we continue to focus on a future California where no one is homeless and everyone can afford a safe, stable place to call home. Our theme, our Homes, our Voice, our California, invites everyone to speak up and be heard.
If affordable housing and homelessness advocacy are on your radar, don't miss the the 2020 Housing California Virtual Un-Conference.  Our dynamic speakers and workshops engage attendees in every facet of affordable housing and homelessness, no matter what their experience levels and exposure to the issues.  
For more than four decades, Housing California has focused on changing policy, strategic communications, and shifting the narrative — all while working to prevent and end homelessness and increase the variety and supply of safe, stable, accessible, and permanently affordable homes for the most vulnerable Californians. Together, we are transforming the way we address challenges in policy and governmental systems. This includes affordable and supportive housing finance and development, equity and inclusion, community organizing, and strategic communications.
Join us as we bring together innovative thought leaders and industry experts from across the state to help create homes for all Californians.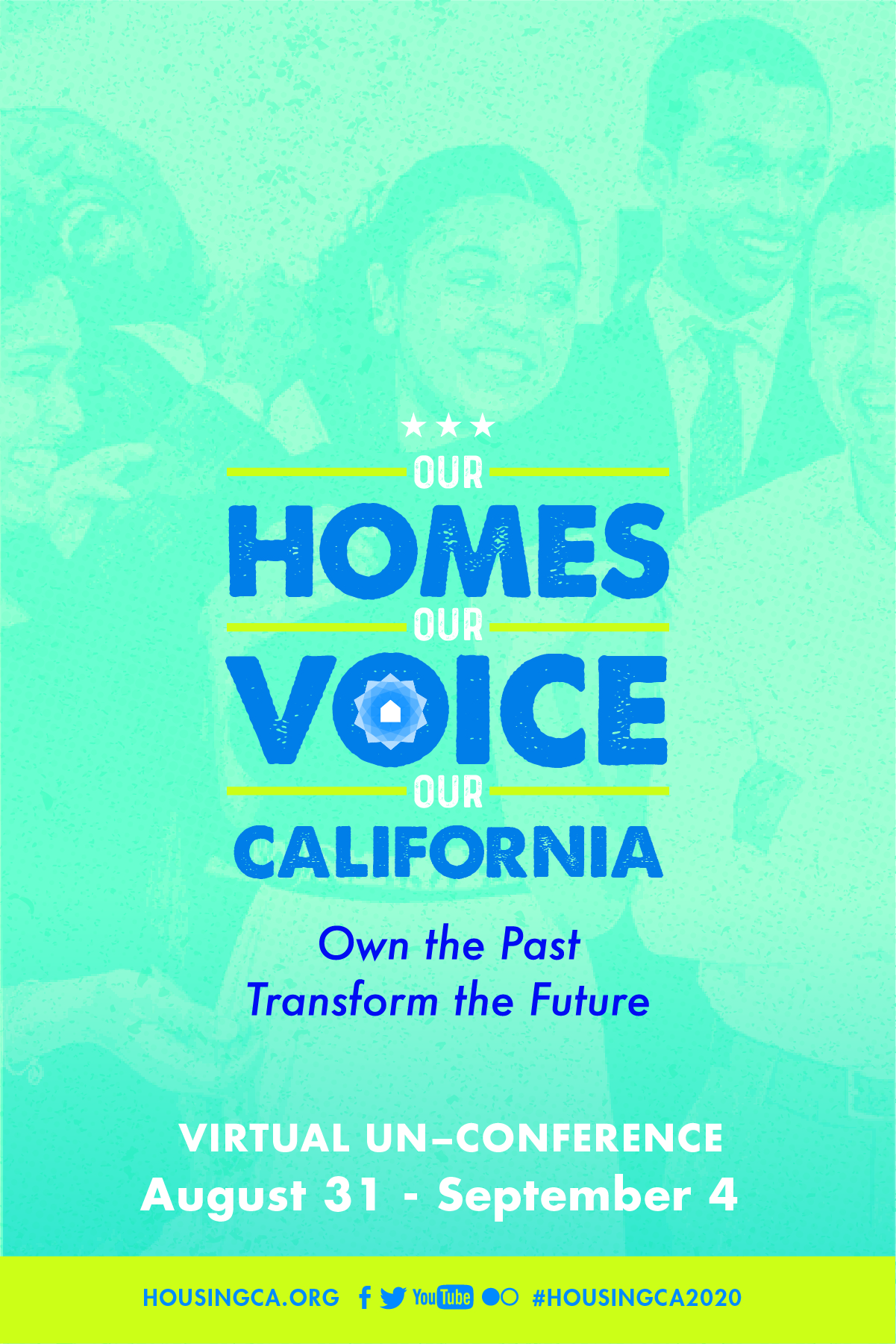 "This is a rare opportunity to have so many different voices, from many different sectors all in one space, working towards the same common goal. California is at the forefront of progressive affordable housing and homelessness legislation, and this conference is the place where you'll actually see progress in action."
– T.D.
2019 Housing California Conference Attendee
Hear from leading experts on centering racial justice in our work, creating a new housing narrative, and building power for sustainable impact.