Heather McGhee, author of The Sum of Us: What Racism Costs and How We Can Prosper Together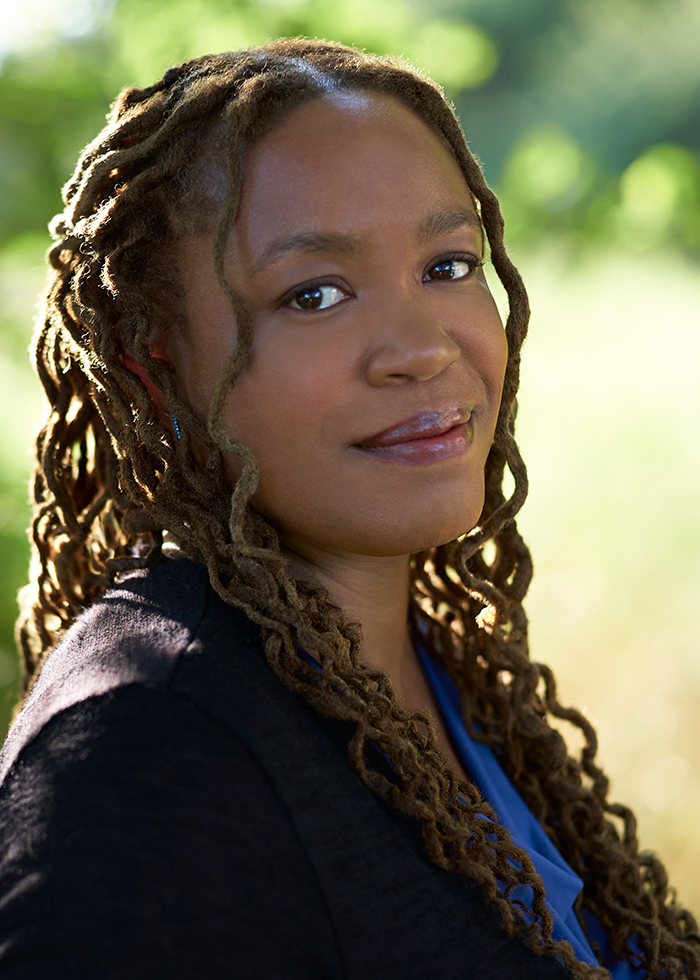 A renowned expert on the American economy, Heather McGhee is one of the most brilliant and influential thinkers exploring inequality today. Both her viral TED talk and her instant New York Times bestseller, The Sum of Us, reveal the devastating true cost of racism—not just for people of color, but for everyone. Deeply stirring, intelligent, and compassionate, McGhee's talks offer us an actionable roadmap during one of the most critical—and most troubled—periods in history.
"This is a book for every American, and I am grateful for McGhee's research, her humanity, and her never-more-important teachings."
— Elizabeth Gilbert, New York Times bestselling author.
What if, in the middle of your live TV appearance, someone called in and asked for advice in overcoming racial prejudice? For public policy expert Heather C. McGhee, the response was natural: she helped. Not long after the appearance went viral (it's now been viewed over 8 million times), Starbucks founder Howard Schultz asked her to advise the company as it designed an anti-bias training for 175,000 employees—this, in the wake of an unjust arrest of two Black men in one of their Philadelphia stores. The viral exchange also inspired McGhee to kick off a cross-country journey throughout America, where she explored what we lose when we buy into the "zero-sum" paradigm—the idea that progress for some, comes at the expense of others. Her deeply personal experiences come together in her new book The Sum Of Us: What Racism Costs Everyone and How We Can Prosper Together. In it, she illuminates how racism is at the root of some of our most vexing public problems, from collapsing infrastructure to rising student debt.
The book has been endorsed by the likes of Ibram X. Kendi, #1 New York Times bestselling author of How to Be an Antiracist, as well as New York Times bestselling author Elizabeth Gilbert, who shares, "The Sum of Us is a powerhouse of a book about the deep, enduring, cross-cultural, multi-generational, and real-life cost of racist policy-making in the United States." Black Lives Matter co-founder Alicia Garza also dubbed it "a must read for everyone who wants to understand how we got here, but more importantly, where we can go from here—and how we get there, together."
As the former president of the inequality-focused think tank Demos, McGhee has drafted legislation, testified before Congress, and become a regular contributor on shows like Meet the Press and Real Time with Bill Maher. She also led Demos' own racial equity organizational transformation, resulting in a doubling of the organization's racial diversity and growth across all measures of organizational impact. McGhee's riveting talks communicate this with passion and seriousness, "challenging the paradigm of racial competition in this country." Racism doesn't just hurt us on a personal level. It divides and alienates companies and their employees, employees and their clients, clients and brands. The trickledown, explains McGhee, is far-reaching. Her talks address this with clear takeaways, like how to make the process mission-critical, how to get buy-in from your teams, and how to do it all with joy.
McGhee holds a B.A. in American Studies from Yale University and a J.D. from the University of California at Berkeley School of Law. She is the Chair of the Board of Color of Change, the country's largest online racial justice organization, and serves on multiple other boards of trustees, including the Rockefeller Brothers Fund and Demos. For the latest updates on Heather's writing, speeches, and media appearances, visit www.heathermcghee.com.