Tuesday, April 5 – 9:00 – 10:15 AM
Housing and Homelessness Solutions Today for a Better Tomorrow —
Meet our State Leaders
California is leading the nation in developing and implementing innovative and transformative housing and homelessness solutions. Meet the new state leaders challenging the status quo and bringing to fruition the dream of a California with homes, health, and wealth for all in thriving, sustainable communities. During this moderated discussion you will learn what's working, what's on the horizon for state policies and programs, how California will tackle the climate crisis through housing, and the pivotal role advocates play in shaping the future of housing and homelessness.
Opening Remarks:
David Howden,
Director, Los Angeles, Corporation for Supportive Housing & President, Housing California Board of Directors
; Cécile Chalifour,
Managing Director, Community Development Banking & Commercial Banking, Chase
Moderator:
Dr. Margot Kushel,
Professor of Medicine and Director for the UCSF Center for Vulnerable Populations and the UCSF Benioff Homelessness and Housing Initiative, UC San Francisco & Housing CA Board Member
Closing Remarks:
Ari Beliak,
President & CEO, Merritt Community Capital Corporation
; and David Howden,
Director, Los Angeles, Corporation for Supportive Housing & President, Housing California Board of Directors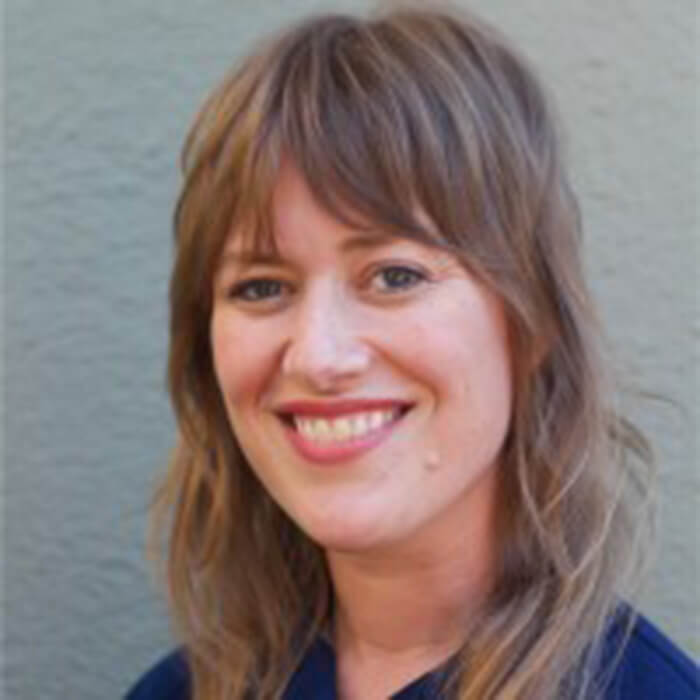 Deputy Secretary for Policy and Strategic Planning Corrin Buchanan, California Health and Human Services Agency
Corrin Buchanan
has spent most of her career in systems change work in state and local government. Prior to joining CalHHS, Corrin served as the Assistant Director of Housing and Homelessness for the California Department of Social Services. She worked for the Los Angeles County Department of Health Services as the Deputy Director for the Office of Diversion and Reentry where she oversaw countywide behavioral health diversion, reentry, and youth diversion and development efforts. Also with the Los Angeles County Department of Health Services, she launched and managed the Flexible Housing Subsidy Pool, a locally funded rental subsidy program with the Housing for Health division. Corrin was Health Program Planner for Housing and Urban Health at the San Francisco Department of Public Health and the Community Programs Director for the San Francisco Women's Building. Corrin holds a Bachelor's degree and a Master's degree in Public Policy from UC Berkeley.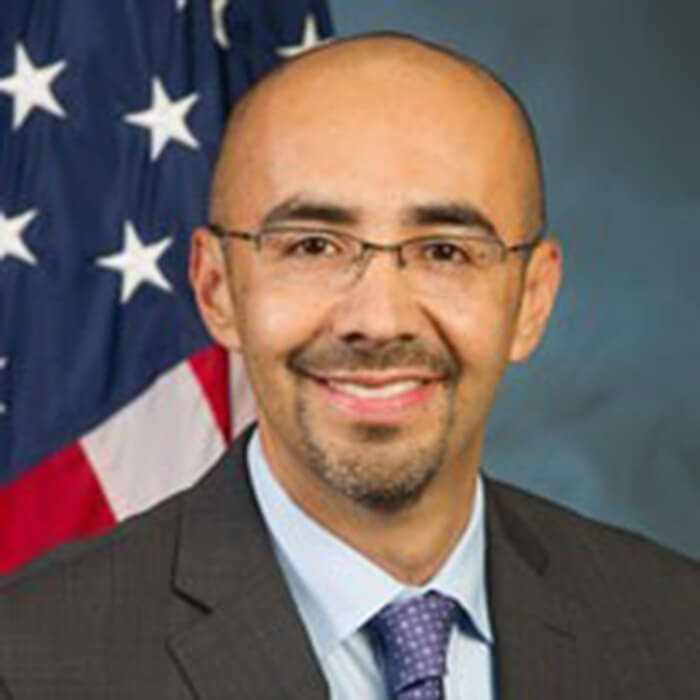 Director Gustavo Velasquez, California Department of Housing and Community Development
In May of 2020,
Gustavo Velasquez
was appointed by Governor Gavin Newsom Director of the California Department of Housing and Community Development. In this leadership role, Velasquez leads California's housing policy agenda and administers a wide range of programs that produce, preserve, and protect affordable housing and communities of opportunity across the state.
Velasquez was a senior director at the Urban Institute, a renowned national research organization working to provide data analysis and insights to policymakers and practitioners in ways both relevant and actionable. Velasquez served for nearly three years as assistant secretary for fair housing and equal opportunity at the U.S. Department of Housing and Urban Development (HUD). He served on behalf of the president as the strategic lead of the fair housing and inclusive community agenda for the Obama administration. During his tenure, HUD achieved groundbreaking enforcement victories in fair lending and in major housing discrimination cases. Velasquez led efforts to promulgate the landmark Affirmatively Furthering Fair Housing rule, a key tool for cities, states, and other HUD funding recipients to reduce inequality and disparities in access to opportunity.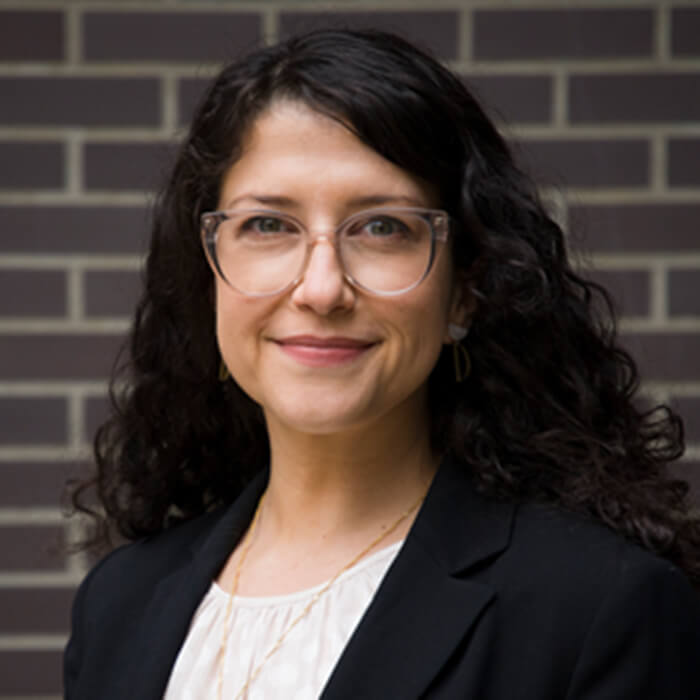 Deputy Secretary of Housing Sasha Wisotsky Kergan, California Business, Consumer Services, and Housing Agency
Sasha (Wisotsky) Kergan was appointed Deputy Secretary of Housing at the Business, Consumer Services and Housing Agency (BCSH) by Governor Gavin Newsom in October 2021.
As Deputy Secretary of Housing, Sasha is responsible for advising on state housing policy and leading the coordination of housing investments, programs, and activities to preserve and expand affordable housing. She works closely with BCSH departments that oversee all aspects of housing, including the Department of Housing and Community Development (HCD), the California Housing Finance Agency, and the Department of Real Estate. She also represents BCSH on several inter-agency efforts to further equity, housing, climate, community development, and opportunity goals.
Prior to her appointment, Sasha held several roles at HCD, where she last served as the Housing Policy Division Data and Innovation Chief. She integrated data and innovation into critical HCD priorities, led HCD's role in shaping the Governor's Executive Order on state-owned property for affordable housing, and actively participated as one of the leaders of Homekey, a program that led to more than 6,000 units of permanent and interim housing across the state.
Before joining HCD, Sasha worked in asset management at the Oakland Housing Authority and at Resources for Community Development. In those roles, Sasha bridged communication between the development, property management, and resident services teams, led portfolio-wide energy conservation initiatives, and focused on the long-term financial and physical sustainability of affordable homes throughout the Bay Area.
Sasha holds a Master's degree in Urban Planning from UCLA and a Bachelor's degree in Urban and Community Development from UC Berkeley.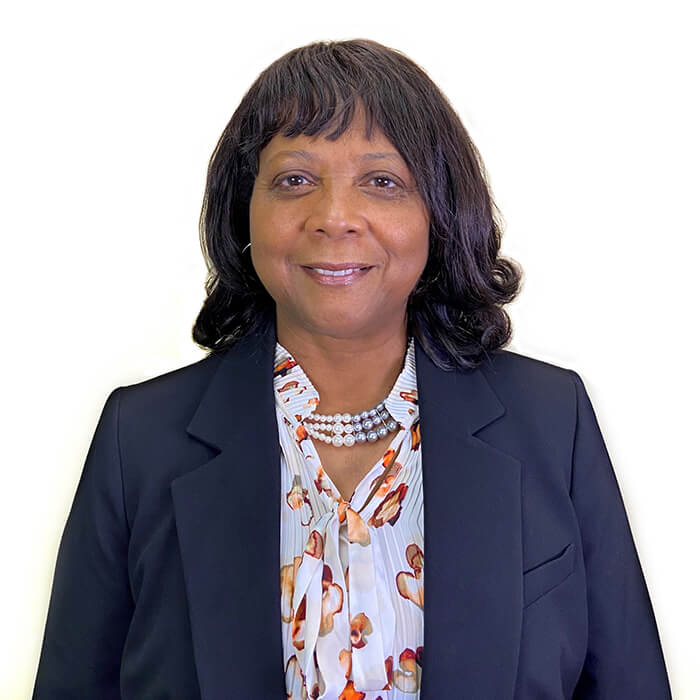 Executive Director Tiena Johnson Hall, CalHFA
Tiena Johnson Hall
, Executive Director of the California Housing Finance Agency, is furthering the Agency's mission to create and finance progressive housing solutions so more Californians have a place to call home. Through her leadership of CalHFA, the state's affordable housing lender, she engages mortgage lenders, affordable housing developers, state and local agencies, advocacy organizations, public officials, and private financing markets to work collaboratively to create housing options in reach and accessible for more low- and moderate-income Californians.
Prior to her appointment, Ms. Johnson Hall served on the CalHFA Board of Directors from 2014 and was the Senior Vice President and Manager of Community Development Finance for BBVA now a member of PNC Bank. She held various leadership positions for financial, banking and housing organizations such as Vice President and Community Development Manager, Bank of the West (2014); Senior VP and Relationship Manager, U.S. Bank (2005-2013); Director of Housing, Major Projects Division of the Los Angeles Housing and Investment Department (2004-2005); Senior VP and Regional Manager, Bank of America Community Lending (1997-2003); Finance Development Officer, Major Projects Division of the Los Angeles Housing and Investment Department (1995-1997); Project Manager, Abode Communities (1991-1994). She also served on various housing and financial boards and councils.
Ms. Johnson Hall received her Bachelor's Degree in Economics from Howard University and Master of Business Administration (MBA) from the University of Redlands.
Tuesday, April 5 – 2:00 – 3:15 PM
Roadmap to a Better Tomorrow —
Meet Leaders Making it Happen at the Local Level!
Brought to you by Union Bank
Creating big, structural change requires innovation, bold and courageous leadership, strong messages, and people power. During this engaging discussion you will hear from leaders who have taken big risks at the local level, even in the face of opposition, to ensure safe, stable, affordable housing for all. You will leave this plenary inspired and ready to go home to create lasting change in your local community.
Opening Remarks:
Carol Ornelas,
Chief Executive Officer, Visionary Home Builders of California, Inc.
; Perica Bell,
Managing Director, Head of Originations, Community Development Finance, Union Bank
Moderator:
Stephen Russell,
President and CEO, San Diego Housing Federation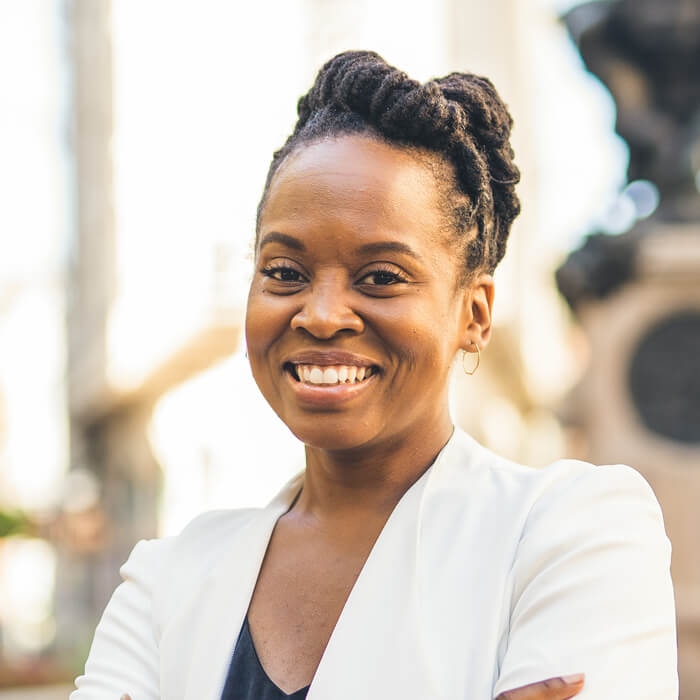 Councilmember Carroll Fife, City of Oakland
Oakland City Councilmember Carroll Fife represents the residents of District 3, in Downtown and West Oakland and serves as the chair of the Public Safety Committee. Her priorities include providing low-income housing for Oakland residents and finding permanent solutions to address the homeless crisis, reallocating police resources to invest in community services, supporting essential workers and preserving Oakland's historical and cultural spaces for Black and Brown communities.
Carroll Fife is a community leader, a mother and a fearless freedom fighter. As former director of ACCE Oakland, she helped found Moms for Housing and passed legislation at the state and local level to build collective power for tenants. She has fought back against police terrorism and helped to build a network of Black organizations and individuals working together for community self-determination. She has been involved in Oakland electoral politics for over a decade. She is an elected member of the Oakland NAACP's Executive Committee and serves as the housing chair of the organization. Since 2014, she has managed several campaigns, including Oakland's first ever slate of all Black women candidates for City Council and the OUSD Board. She was a 2016 and 2020 Platform Committee delegate for Senator Bernie Sanders and drafted an amendment for the 2020 Democratic National Convention Platform to make housing a human right.
Carroll's legislative and electoral accomplishments include the grassroots organizing energy behind Oakland's Department of Race and Equity, pushing for the Cannabis Equity Permit program, protecting the Coliseum area from gentrification, passing Oakland's emergency eviction moratoria and pandemic eviction ban, and most recently, pressuring the City Council to reopen the City budget in order to divest from Oakland's police department to invest in community services. Carroll facilitates many grassroots coalitions, mentors youth organizations and candidates running for elected office and is a trusted advocate and servant of marginalized people everywhere.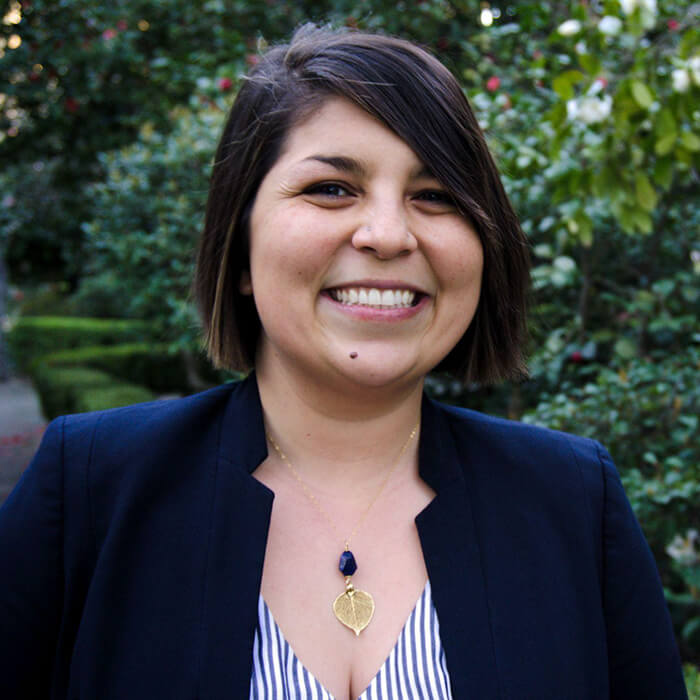 Councilmember Katie Valenzuela, City of Sacramento
Katie Valenzuela
was elected in March 2020 to serve on the Sacramento City Council for District 4. Katie is an advocate for environmental justice, working to elevate the voices of frontline community members at the State Capitol and with the Newsom Administration. Katie has over 10 years of policy and community organizing experience. Katie was a founding member of the Sacramento Community Land Trust and the Sacramento Urban Agriculture Coalition and served as co-chair of the state's Environmental Justice Advisory Committee before serving as the first consultant for the Joint Legislative Committee on Climate Change Policies at the California Legislature.
Wednesday, April 6 – 1:00 – 1:45 PM
Advancing a Bold Vision for Preventing and Ending Homelessness
Brought to you by Wells Fargo
Over 160,000 Californians experience homelessness on any given night. Yet, many jurisdictions and states around the country have made progress in recent years in reducing homelessness. During our closing plenary you will have the opportunity to hear from Jeff Olivet, the newly appointed Executive Director of the US Interagency Council on Homelessness, who will engage in a lively dialogue with Nan Roman, President and Chief Executive Officer, National Alliance to End Homelessness to share his bold vision for preventing and ending homelessness at a national scale, how we can approach this work through a racial equity lens and the role each of us can play in helping to prevent and end homelessness.
Opening Remarks:
Kendra Roberts,
VP of Operations, HumanGood & 2nd Vice President, Housing CA Board of Directors
; Amy Anderson,
Senior Vice President, Housing Affordability Philanthropy, Wells Fargo
Moderator: Nan Roman, President and Chief Executive Officer, National Alliance to End Homelessness
Closing Remarks:
Kendra Roberts,
VP of Operations, HumanGood & 2nd Vice President, Housing CA Board of Directors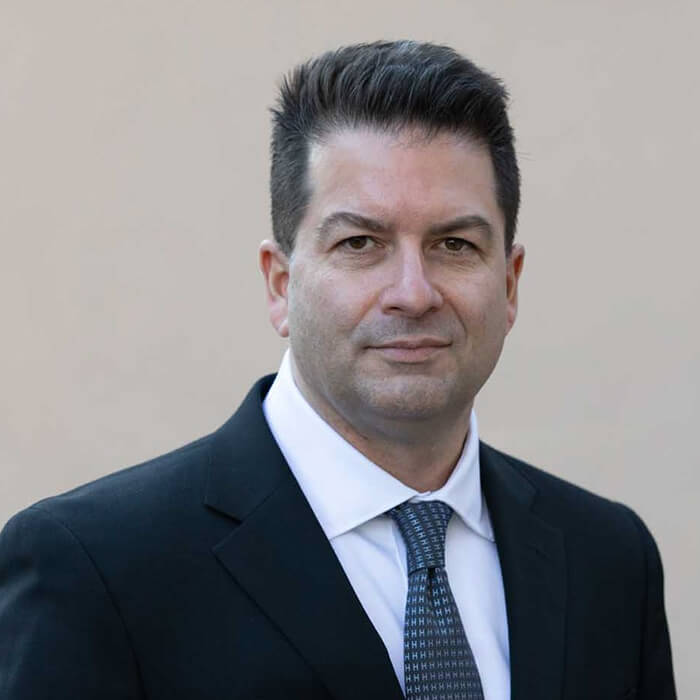 Jeff Olivet, Executive Director, US Interagency Council on Homelessness
Jeff Olivet
has worked to prevent and end homelessness for more than 25 years as a street outreach worker, case manager, coalition builder, researcher, and trainer. He is the founder of jo consulting, co-founder of Racial Equity Partners, and from 2010 to 2018, he served as CEO of C4 Innovations. Throughout his career, he has worked extensively in the areas of homelessness and housing, health and behavioral health, HIV, education, and organizational development. Jeff has been principal investigator on multiple research studies funded by private foundations and the National Institutes of Health. Jeff is deeply committed to social justice, racial equity, gender equality, and inclusion for all. He has a bachelor's degree from the University of Alabama and a master's degree from Boston College.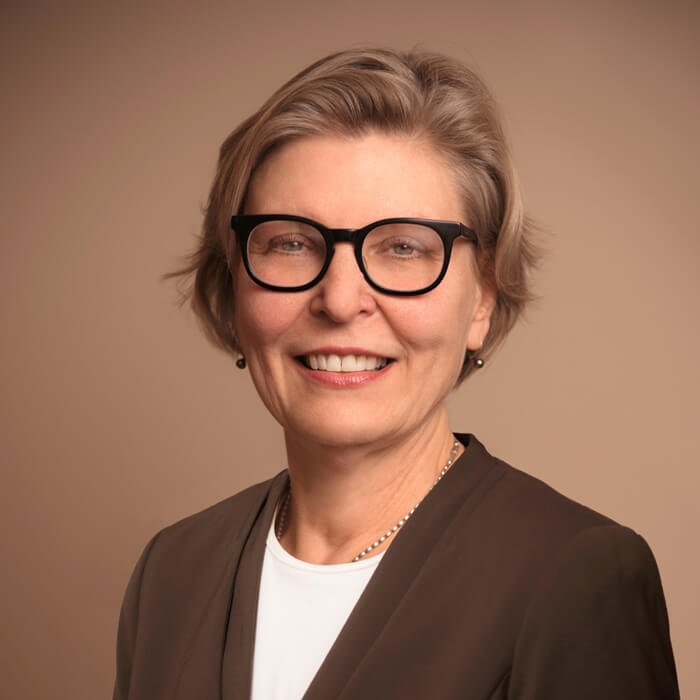 Nan Roman, President and Chief Executive Officer, National Alliance to End Homelessness
Nan Roman is President and CEO of the National Alliance to End Homelessness, a public education, advocacy and capacity-building organization. She is a leading national voice on the issue of homelessness. Under her guidance, the Alliance has successfully identified and promoted innovative strategies for ending homelessness that have been adopted by communities across the country. In her role, Ms. Roman works closely with members of Congress and the Administration, as well as with officials and advocates at the state and local levels. She collaborates with Alliance partners to educate the public about the real nature of homelessness and effective solutions. She has researched and written on the issue of homelessness, regularly speaks at events around the country and frequently serves as an expert on the issue for the media. Her perspective on homelessness and its solutions comes from more than 20 years of local and national experience in the areas of poverty and community-based organizations.